About NCC
The NCC is a highly reputed body and which is second line of defence and a part of Indian Armed Forces. It is open to school and college on voluntary basis as a tri-service organization, comprising the Army, Navy and Air wing, engaged in grooming the youth of the country into disciplined and as a patriotic citizens.
Aim of NCC
The NCC aims at developing character, comradeship, discipline, a secular outlook, the spirit of adventure and ideals of selfless service amongst young citizens. Further, it aims at creating a pool of organized, trained and motivated youth with leadership qualities in all walks of life, who will serve the Nation regardless of which career they choose. Needless to say, the NCC also provides an environment conducive to motivating young Indians to join the armed forces.
Moto of NCC
"Unity and Discipline" as motto for the NCC
Objectives
The objectives of the NCC are:-
Train volunteer youth to become confident, committed and competent leaders in all walks of life.
Enhance awareness levels of cadets to become responsible citizens of the country.
Provide opportunities and encourage cadets to enrich their knowledge, develop communication skills and build character.
Conduct social activities and community development programmes, to make constructive contributions toward society.
Undertake adventure activities to hone leadership qualities and risk-taking abilities.
Provide a platform to launch "Goodwill Ambassadors" to project the image of country overseas.
Conduct military training to develop awareness about Armed Forces, leadership skills and military values thus, provide an environment to motivate cadets to join the Armed Forces.
NCC Flag
The three colours in the flag depict the three services of the Corps, red for the Army, deep blue for the Navy and light blue for the Air Force. The letters NCC and the NCC crest in gold in the middle of the flag encircled by a wreath of lotus, give the flag a colourful look and a distinct identity.
2. Organisation
NCC DIRECTOR GENERAL
DG
NCC DIRECTRATE: Tamil Nadu, Puducherry, Andaman & Nicobar (TN, P & AN)
Commodore Atul Kumar Rastogi, DDG
NCC GROUP HEAD QUARTERS:
Coimbatore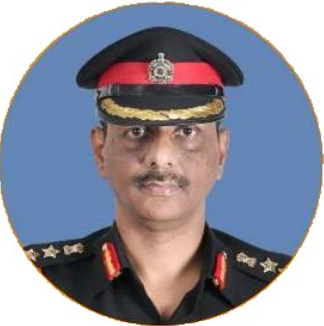 Colonel. Siva Rao, Group Commander
NCC UNIT: 2 (TN) Air Squadron NCC,
Coimbatore
Wing Commander M. Pargunan, Commanding Officer
NCC SUB UNIT:
E - Flight, Hindusthan Institute of Technology
Raised: December 2020
Size: 100 capacity
Incharge: CTO M. Jagannathan
3. ACTIVITIES
• Bicycle Rally
• Interaction with TN Governor
• International Day of Yoga
• Puneet Sagar Abhiyan: International Youth Day
• Patriotic Run
• Camp Site
6. HONOURS AND AWARDS
• GOLD IN HH AT AIVSC 2022
• IGC VSC 2022

9. Uniform